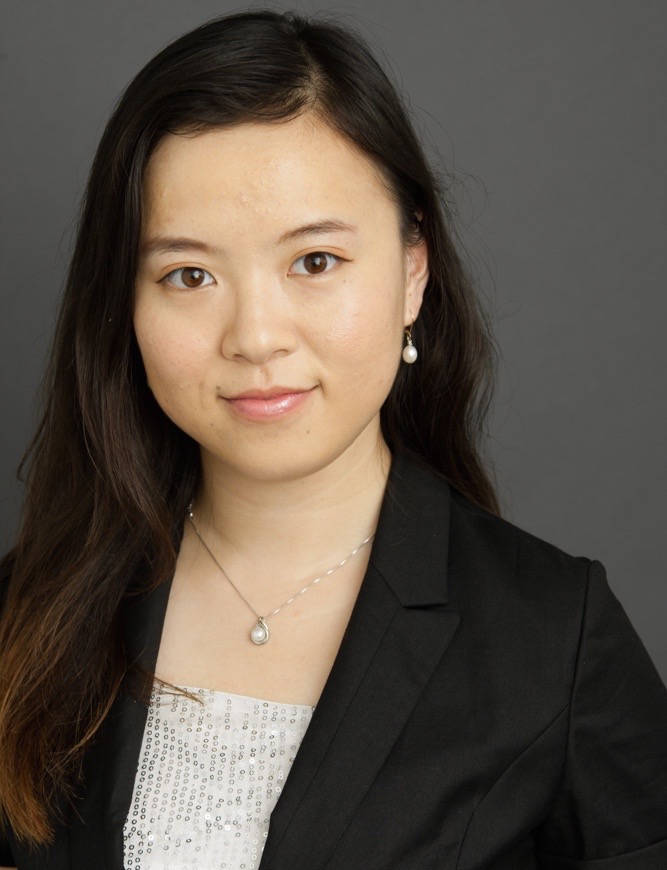 Contact Info
E-mail: qiyu [at] usc [dot] edu.
Address: 328 PHE, University of Southern Cal.
News
---
---
Preprints
Graph Convolutional Recurrent Neural Network: Data-Driven Traffic Forecasting Yaguang Li, Rose Yu, Cyrus Shahabi, Yan Liu.
Socratic Learning: Empowering the Generative Model Paroma Varma, Bryan He, Dan Iter, Peng Xu, Rose Yu, Christopher De Sa, Christopher R\'e.
Conferences
Deep Learning: A Generic Approach for Extreme Condition Traffic Forecasting Rose Yu*, Yaguang Li*, Ugur Demiryurek, Cyrus Shahabi, Yan Liu. SIAM International Conference on Data Mining (SDM), 2017 [Paper]
Learning from Multiway Data: Simple and Efficient Tensor Regression Rose Yu, Yan Liu. International Conference on Machine Learning (ICML), 2016 [Paper] [Slide] [BibTex]
Latent Space Model for Road Networks to Predict Time-Varying Traffic Dingxiong Deng, Cyrus Shahabi, Ugur Demiryurek, Linhong Zhu, Rose Yu, Yan Liu ACM SIGKDD Conference on Knowledge Discovery and Data Mining (KDD), 2016 [Paper]
Geographic Segmentation via Latent Poisson Factor Model Rose Yu, Andrew Gelfand, Suju Rajan, Cyrus Shahabi, Yan Liu. ACM International Conference on Web Search and Data Mining (WSDM), 2016 [Paper] [BibTex]
Accelerated Online Low-Rank Tensor Learning for Multivariate Spatio-Temporal Streams Rose Yu, Dehua Cheng, Yan Liu. International Conference on Machine Learning (ICML), 2015 [Code] [Paper] [Supplementary] [Video] [Slide] [BibTex]
Fast Multivariate Spatio-temporal Analysis via Low Rank Tensor Learning Rose Yu*, Mohammad Taha Bahadori*, Yan Liu. (*Equal Contributions) Advances in Neural Information Processing Systems (NIPS), 2014 Spotlight [Code] [Paper] [Supplementary] [BibTex]
GLAD: Group Anomaly Detection in Social Media Analysis Rose Yu, Xinran He, Yan Liu. ACM SIGKDD Conference on Knowledge Discovery and Data Mining (KDD), 2014 [Code] [ACM Dataset] [Slide] [Paper-Extended Version] [BibTex]
A Feasible Nonconvex Relaxation Approach to Feature Selection Cuixia Gao, Naiyan Wang, Qi Yu, Zhihua Zhang. AAAI Conference on Artificial Intelligence (AAAI), 2011 [Paper] [BibTex]
Dark Pixel Detection: A Novel Single Image Dehaze Approach Qi Yu*, Zhihao Ding*, RongRong, Zhenyue Zhang, Donghui Wang. Image and Vision Computing New Zealand (IVCNZ), 2011 [Paper] [BibTex]
Journals
A Survey on Social Media Anomaly Detection Rose Yu, Huida Qiu, Zhen Wen, Ching-Yung Lin, Yan Liu ACM SIGKDD Explorations , 2016 [Paper]
GLAD: Group Anomaly Detection in Social Media Analysis (journal version) Rose Yu, Xinran He, Yan Liu. ACM Transactions on Knowledge Discovery in Data (TKDD), 2015 [Paper]
---